Donald Kendal is the vice president and creative director of The Henry Dearborn Liberty Network.
As creative director, Kendal designs books covers, graphics, advertisements, infographics, and various other materials for HDLN. Kendal is also tasked with helping to determine, formulate, and update the organization's brand.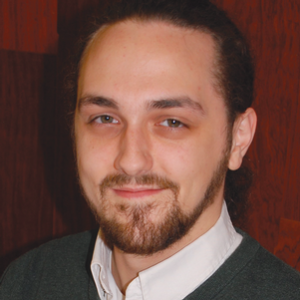 As vice president, Kendal is responsible for managing many of the day-to-day operations of HDLN, including its association of pro-liberty researchers and scholars.
Kendal has a decade's worth of experience working in public policy as a research fellow, graphic designer, and media specialist. He is the host of The Heartland Institute's "In the Tank Podcast," uploaded to the Heartland Daily Podcast iTunes feed every Friday, and he was a contributor to three of Glenn Beck's New York Times bestselling books — Arguing with Socialists (2020), The Great Reset: Joe Biden and the Rise of Twenty-First Century Fascism (2022), and Dark Future: Uncovering the Great Reset's Terrifying Next Phase (2023). Additionally, Kendal co-founded HDLN's StoppingSocialism.com website in 2018 with Justin Haskins.
Kendal graduated from Benedictine University in 2013 with a bachelor's degree in communications and was a staff writer for the university's newspaper. He was born and raised in the northwest suburbs of Chicago and is an avid fan of the Chicago Blackhawks.